display advertising services
featured display advertising services case studies
Don't just take our word for it. Check out what some of our clients say about the SureTech service and more importantly, the Sure results they have received from the leading digital marketing agency Sydney.
my conveyancing business has finally taken off! Thanks Sam for your straight forward, honest approach to getting leads with SEO and google ads management.

Sandra Daniel


03/05/2022

Would recommend. Was looking for a local digital marketing agency for my restaurant / bar. Very impressed with the response rate I have had after these guys implemented and managing... read more my new google ads campaign. Very responsive team, and proactive to the weekly changes I have had in terms of customers or events I want targeted in my digital marketing!

glenn quagmiire


17/05/2021

Highly recommended. Suretech got me to page 1 of google in 3 months. Affordable seo and Google ads management packages for our business. We use their gold silver... read more seo plan which has really worked. Thank you!

Richard Soliman


17/05/2021

spectacular personalised digital marketing from Sam. In 3 months, Sam has reduced our google ads spend by 20% and leads and have increased. highly recommend google ads management from suretech

Shy La


17/12/2021

great experience working with the suretech digital marketing Sydney team. Word of mouth referral - previous other failed attempts to rebuild and market my niche construction materials company failed with... read more other marketing agencies. I was always told "it takes longer because its so competitive".
6 months later with suretech digital marketing sydney - new website design, rebranding, google ads management, SEO and we are already in the black! thanks Sam for your true attentiveness to detail. You and the team have treated my business like your own!

Fred Saliba


17/04/2022

The whole team at Sure Tech are honest and very knowledgeable when it comes to their work. I am pleased with the results so far for my google ads campaign... read more and SEO and price is very reasonable. They are always available to answer any questions and have made the whole process of setting up a website and digital marketing a breeze. Highly recommend them to anyone looking to grow their business.

Cindy Daniel


17/05/2021

suretech are the 3rd digital marketing company ive worked with for my construction company. i must say their motto of "no BS" is true. They were very transparent and honest... read more about timelines for my google ads campaigns and SEO campaigns to show results. their experience in google ads management, web design and SEO is obvious. just going by numbers, in 6 months, my genuine leads increased by almost 60%. revenue increased by about 20%. After they assessed by business(for free mind you), they predicted that their strategy would yield about 50% increase in leads and 10% increase in revenue. very happy to work with Sam and the team. thank you guys for being honest and REAL

Andrew Othman


17/05/2021

Very happy with my new website. SureTech also developed my business branding(logo, cards etc). They have been managing my SEO and Google ads campaign for a few months also now... read more and doing a fantastic job. I've been able to sit back and focus on my business for the first time In a long time!

fadi saleeb


17/05/2020

These guys are bloody great! they did what they said they would do. get me to top position of google! i found them very experienced in what they do. very... read more very pleased with my web design and my google ads management. i can call them any time(and i mean any time) and they answer and help. my transport business is making more money now than it ever has, just with a great website, google ads campaign and some SEO. Thanks again guys!

Abdul Zeidan


17/05/2021
What Is Display Advertising?
Display advertising is the process of marketing a product or service using images and videos on networks of publisher websites such as the Google Display Ads and Facebook.
Display ads are placed on relevant third-party websites in the form of banner, image and text ads. Display Advertising services are a form of PPC, which means that when a customer clicks on your ad, you are charged a fee (Cost per Click).
Google Display ads are the most powerful and highest converting form of Display Advertising services. We specialise in Google display ads management as it is a crucial factor in your overall digital marketing strategy.
Google Display Network
Google's Display Advertising services Platform is by far the leading and most effective display advertising network to expand your digital marketing efforts and to build your brand.
What's so great about Google display advertising? It helps you win new customers by developing a valuable, recognisable brand and it keeps your brand at the front of your customers minds.
We're that confident of our Digital Marketing results, we will never lock you into a contract
Your Digital Marketing should adapt to your business. Stop, Pause or change your service anytime
Most agencies charge you more to communicate with them. Not Us. You get unlimited support from your own digital marketing guru
Reporting in Your Language
Interactive Reporting that actually means something. We report back in your language.
How much money will Professional Google Display Advertising Services save me?
Google display ads are served on the Google Display Network which is a network of millions of websites and apps that reaches approximately 90% of all internet users. This immense potential for customer reach is a double-edged sword. Yes—you have the power to introduce your brand to millions of relevant consumers. However, you are also likely to introduce your brand to lots of irrelevant consumers if you or your display advertising agency mismanages your campaigns,
To simplify the message: Display advertising can cost you a lot of money if you are not careful. 
How Much Does Google Display Ads Cost?
Google's Display Advertising is another form of PPC Marketing. You get charged every time a user clicks on your ads.
It is important to understand that standard Google Ads (Google search network) and Google Display ads (Google Display Network) are priced very differently. In most cases, standard Google Ads are more expensive on a per-click basis. For example, when a user clicks your standard Google Ad in Google search engine results, you might pay $3 for that click, but a Google display ad might only cost $0.70.
Retargeting Using Display Ads
This is where the real power of display ads comes in to vision. Using Retargeting / remarketing.
Have you ever noticed that when you have visited a website (lets say "Joes Plumbing"); shortly after this website visit, you will see ads about Joes plumbing on other platforms such as FaceBook, other websites you visit etc?
This is retargeting in action and it can be an extremely powerful way to re-engage your potential customers to convert them.
We specialise in full service digital marketing for a reason; because we understand that when all the dots connect, your business has a truly powerful digital presence to grow your revenue like crazy.
get started in display advertising services with your free $2200 offer
Sometimes display advertising services can be confusing. That's why we have simplified the entire display advertising agency process. Fixed month-to-month pricing for your display advertising services and no contracts. Just results with our data-based scientific approach to display ads.
What are the different types of display advertising?
We've all seen the usual display ads, maybe you just didn't realise what they are called. They are banners / square images sometimes with text or animations – these are all the usual suspects when it comes to display ads.
did you know: The 
world's first display ad
 was a basic rectangular banner ad from 1994. A whopping 44% of users who saw it clicked on it!
Since that time, display advertising services has ripened and developed unique and special types, including these:
Traditional Display Advertising: These are the normal ads that are commonly associated with display advertising services, consisting of square, rectangular and skyscraper images. All display advertising services are primarily image based with some text and are usually placed on websites.
Responsive Display Ads: These are a types of display advertising services that are use several headlines(text) along with descriptions and animations/images that the advertising platform algorithm uses. The display advertising services platform determines the best-performing format for the specified audience.
Retargeting Display Ads: This is where display advertising services really show off their power. Remargeting  (or remarketing display advertising services) is when an ad is shown to a pre-selected audience. The most common being a user that has in some way engaged with your website previously. This simple action converts the ad from a cold display ad to a warm ad because the user is already familiar with your brand.    The best display advertising services can enable your business to have a very strong conversion rate compared to not having retargeting display advertising services. Retargeting display advertising services are the best way to personalise your service to your audience.

Native Ads: Native display advertising services are built to match the same style as the content of the website/email etc. You will see native display advertising services as sponsored/promoted or recommended content on many websites, and they

 don't even look like ads.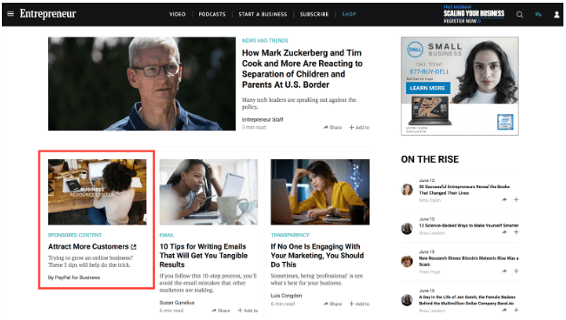 Social Ads:  social display advertising services are ads you regularly see on social media  like Facebook and LinkedIn. Similiarly to responsive display advertising services, they are a mixture of text and images with a specific call to action.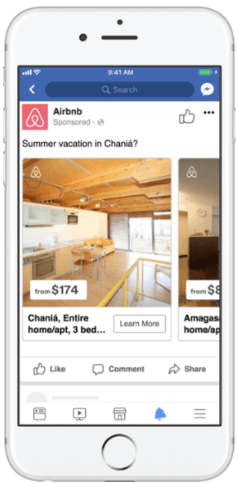 Discovery Ads: Discovery display advertising services are another version of native display advertising services that use smart learning algorithms to present image ads in the most appropriate format for the user. Discovery display advertising services appear on YouTube search results, Gmail, Google Discover results and more.
What must a display advertisement include?
display ads includes combinations of of text, image, video, audio, and animated ads, which appear on websites, apps, and social network platforms. Display ads can appear in several sizes, including banners.
What are display ads good for?
Display advertising services
 are most powerful when used as one part in an overarchine Digital Marketing strategy.
The best way to utilise Display advertising services for most businesses is:
1) 
building brand awareness: Users are browsing social media and 
display
 websites for social or research reasons, so they aren't looking to convert. This means that your 
ads
 need to focus on brand awareness, not conversions.
2) retargeting/remarketing: for users that have already engaged with your business in someway such as visiting your website in the last 30 days, remarketing display advertising services are a particularly powerful way to re-engage and convert these users for the service/product they have already familiairsed themselves with. In this way, these retargeting display ads are no longer cold ads; they are now warm ads because the potential customer is already familiar with your brand and services.
Google AdWords vs Google Display Network
Google AdWords is split into multiple networks (where ads are displayed).

Firstly, the Google Ads Search Network is where text ads are shown in the top of the search engine results.
Second, the Google Display Network is where businesses place display ads on a wide range and network of websites across the internet.
Let's Start Something new

Say Hello!
It doesn't cost you a thing to see where you stand with display advertising services. Your free consultation is only a click away.